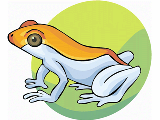 ftp.proxy - faq
Welcome to the ftp.proxy faq. Please select a category below.
3 Most Recently Added Questions
3 Most Popular Questions
Frequently Asked Questions
Configuration Issues
General Issues
Installation Issues
[ Search FAQ | Submit New Question ]
This FAQ is powered by CascadianFAQ v4.2, developed by Summer S. Wilson at Eclectic Designs.
---
Maintained by Andreas Schoenberg